Spleen-Related
Aura
Healing
Insights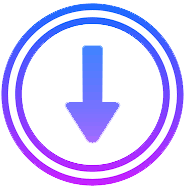 To watch videos on this topic, you can either click on the links ABOVE in the LIST OF VIDEOS, or you can SCROLL DOWN this page

In this video: Following a very difficult Relationship Breakup, my client's Auric Spleen had to go on red-alert to protect his Auric heart from Heartbreak. I describe in the video how the Auric Spleen is the first line of defense of the Auric Heart, protecting it from physical and/or emotional shock. Watch the video to understand the Sexual dimension which connects the emotions and the physical organs.

In this video: My client's whole left side of his aura became dramatically irritated due to his emotional reaction to
not being able to be at his daughter's wedding in a foreign country. In addition to Pink Eye, and auric left leg distortions, it
was my client's mid-section on the left side, including the dynamic interrelationship between his Spleen and Heart, that
was the glue which brought the eye issue and leg issue into harmony.