Depression
Aura
Healing
Insights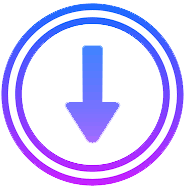 To watch videos on this topic, you can either click on the links ABOVE in the LIST OF VIDEOS, or you can SCROLL DOWN this page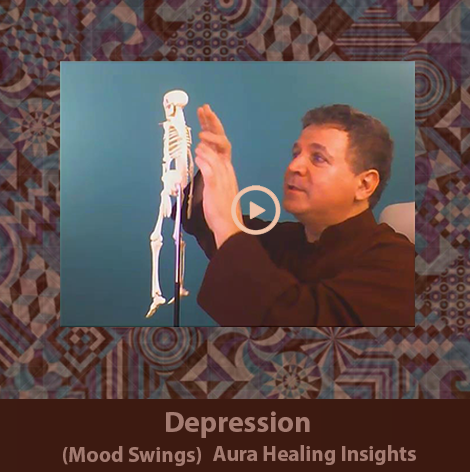 In this video: My client was experiencing dramatic Mood Swings, and one aspect of the dark side of these swings
was Depression. Watch the video to learn about the auric aspects of these energetic swings.

In this video: My client's emotional Heart had grown tired over the years due to a number of different emotions, including Depression. This emotional Heart tiredness translated to the Auric Heart being greatly Enlarged, to a basketball sized sphere. Watch the video to understand how her body wisdom guided me to strengthen the Heart through visualizing the Heart as a Symphony Conductor.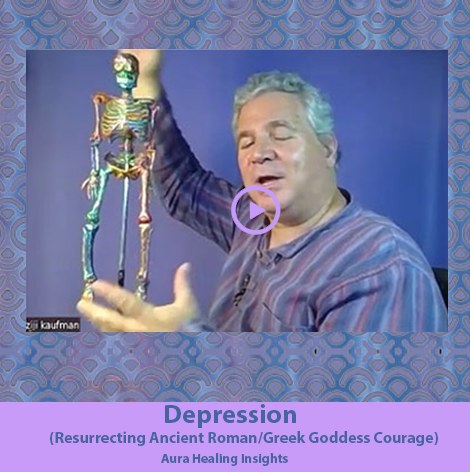 In this video: My client was in a very dark place emotionally, Depression being one of the dominant emotions. In this healing
I was guided to help resurrect an Ancient Greek/Roman 'Goddess of the Hunt' aspect of herself which acted to give her the
courage to come back 'down to Earth', and commit to finding her purpose in this lifetime.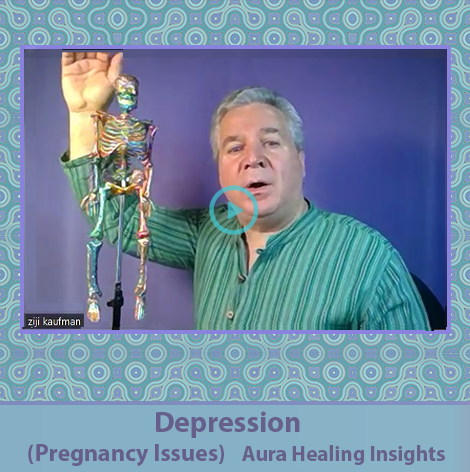 In this video:  Postpartum Depression (PPD) following any Pregnancy is always something to be on alert for it's symptoms. In this particular healing, the post Pregnancy Depression was compounded many fold due to her having a Stillborn Baby.